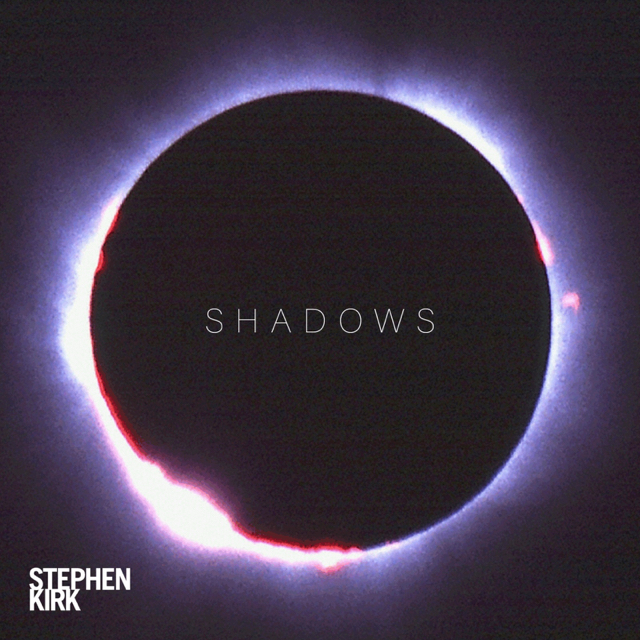 Sometime life doesn't turn out the way we planned.  I'd been a Christian for quite a few years (I'm not going to say exactly how many!).  I'd led communities, led worship more times than I could count, given innumerable teachings on prayer and on giving yourself to God.  I'd based my whole life around my relationship with God.  And then, a couple of years ago, without any warning, suddenly it all felt very different.  I was still doing the same stuff, still praying, still doing my best to live a good Christian life.  But now it seemed that, at best, heaven's doors were closed, and God wasn't interested.  At worst, maybe God wasn't there at all.  And perhaps most scary of all, though at one level I still wanted desperately to be wholly given to God, at another level I found that I wanted to throw it all away.  It seemed that the grace that had sustained me for so many years had now been replaced by a rising storm of doubt and indifference, into whose waves I was rapidly sinking. 
  
Looking back at that time now, I can see (thankfully!) that God was sustaining me, even when I didn't feel it, and wasn't sure that I even wanted it.  But in the middle of a time like that, it's understandable – more than that, it's just plain honest – to want to cry out "My God, my God, why have you abandoned me?"  That cry from Jesus on the cross actually comes from Psalm 22, and it's a cry that I've had to utter myself many times.  What I've learned over the years though, in large part from the examples in the Psalms, and from the words of Jesus on the cross, is that in those times of darkness, however much we feel alone, or forsaken, we are not, and in fact if we can respond to the darkness with an act of trust ("Into your hands I commit my Spirit"), God rushes in to fill our emptiness and unites himself to us more closely than he ever can in times of joy and light. 
  
Sooner or later we are all bound to have times like this.  And this is why the Psalms, and the words of Jesus on the Cross are so important.  I love the scriptures.  There's a power in the Word of God.  Though I was raised a Catholic, I first really found faith through experiencing the presence of God hearing my Choir Director sing when I was in a Black Gospel choir in San Diego. I remember staying up late into the night in the following months going over scripture passages with my Choir Director and letting them soak deeply into my spirit.  There's power in the Word of God given to us in scripture.  
That's why when I put a question out on social media in early 2016 about what I should record this year, and lots of people came back saying they wanted to hear a recording of Psalms, I was excited.  I love the idea of a project where we just let the Word of God speak for itself.  
Jesus loved the scriptures.  He loved the psalms, and he knew them inside out.  Two of the most inspiring texts in the Bible for me are two things Jesus said while on the Cross: "My God, my God, why have you abandoned me?" and "Into your hands I commit my Spirit." The fact that Jesus could honestly express to God the depth of darkness he was feeling, but then in the midst of that darkness still make an act of trust has been foundational for me in the face of difficulties or suffering as I've tried to follow him.  
In saying the first text - "My God my God, why have you abandoned me" - Jesus is quoting Psalm 22.  He's crying out with the voice of all of humanity and expressing honestly the sense of separation from God that we all feel sometimes, and that he was feeling in the very depth of his soul at that time. The fact that in the middle of his agonising passion Jesus is using the words of the Psalms is a sign of how deeply he knew them and had allowed them to soak into the deepest core of his being.  
"Shadows" is an attempt to journey with Jesus through his passion, and to use the words that he spoke from the Cross, as well as the Psalms that the Church traditionally focuses on during Holy Week to try to get in touch with what might have been going through Jesus' mind during his ordeal. Aching, in agony, carrying the weight of the sin of the world.   
  
What consumed his thoughts when he was feeling the sense of separation from God that came with becoming sin for us?   
  
What was going through his head as he persevered through the pain, pouring out his life to the last drop?   
  
What was he thinking as he came towards the end of the journey, when he knew that it was nearly finished?   
  
What was in his mind at the very point of death, when he could look on what had been accomplished and finally let go of the struggle?  
I suppose we'll never know for sure this side of heaven, and I certainly don't have the answers.  But "Shadows" is my attempt to enter more deeply into a sharing with Jesus in his passion, and to let the Word of God lead us into that closer sharing.    
It's a little different from the stuff I've done before.  Musically it's pretty cut-back and minimalistic, with just voice and keyboards, in order to create a space where the words of scripture can speak to us directly.  It's a reflection on the Passion of Jesus, explored through chanted psalms and spoken scriptures, and is based on an ancient service traditionally held during Holy Week called Tenebrae (a Latin word for shadows, or darkness).  The chants are ones I wrote for the Tenebrae service that we do at the Light to the Nations youth pilgrimage every second year at Easter.   
  
Whether you use "Shadows" in your own prayer time, as a tool for leading a group in a reflection on the passion, or even as a resource to help you run your own Tenebrae service, I pray that it will help you get more in touch with the mind-blowing depth of love that Jesus showed us in pouring out his life for us in the Passion.  
Check out Shadows here.  It's available for download now, just in time for Holy Week. 
Peace,  
Stephen   

PS. A huge thanks to the amazing Andy Sorenson for his beautiful work with the keyboards and mixing, to Anna Jeffery for her spoken voice, and to all who helped with listening, suggestions, promotion, etc!
PPS.  I'd love to hear any feedback from you on the "Shadows" project, to hear how you've used it, what impact it's had, and whether you'd like to see any other resources like it.  Drop me a line here, here, or here!